NEWS
Home CCTV systems hacked and streamed online
It has been revealed that hackers are now spying on people through webcams, home CCTV and baby monitors, and streaming the footage online.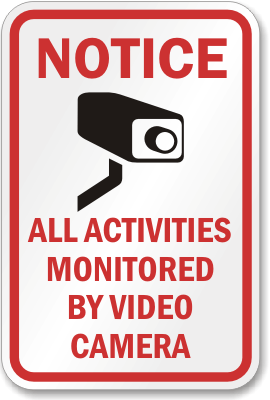 As many people fail to change the default passwords on the devices when they're bought, this leaves them vulnerable to attack and open to privacy breaches.
An investigation by the The Mail on Sunday newspaper showed security camera footage from inside homes, offices and shops across the UK being intercepted and broadcast live on the internet.
According to The Mail on Sunday, during a two-hour period last week investigators watched an internet website – available to anyone in the world – and saw footage from British locations, including:
Babies in cots

A schoolboy playing on his computer at home in North London

Another boy asleep in bed

The inside of a Surrey vicar's church changing room

An elderly woman relaxing in an armchair

Two men in a kitchen sharing a meal
Liberal Democrat MP Julian Huppert said manufacturers had to do more to protect customers.
"It's absolutely shocking. We should get the companies which sell this to force customers to change default passcodes"
"This should be a wake-up call to anyone who has a camera in their home or business." he added.
A large number of customers would be parents who use the devices to monitor babies and young children and would be horrified to learn that the footage they assumed could only be viewed by them could also be streamed online for the world to see.
The investigation found that nearly 60,000 hours of live feed from UK surveillance cameras can be viewed every day on one website alone.
As well as raising a number of security concerns, experts said it also represented an appalling invasion of privacy. Much of the footage is mundane and reflects the enormous growth in home security systems, but there are also huge amounts of live feed from offices, restaurants, bars, swimming pools and gymnasiums.
Technology expert Shawn Day said there was worrying potential for the footage to be exploited by criminals.
"There was one camera in an office and I could actually read the screen of the computer where they could be entering private information such as passwords, but it's fully displayed to the world."
"It's not just the creepy feeling that you are being seen, which is the main concern, it's also the content of what is being seen. We're talking about financial information, private information – exactly the sort of stuff the camera is designed to protect, but is doing the opposite." he said.
In the past there have been some incidents of computer hacking to seize control of built-in webcams.
That process is called 'ratting', as the hackers send out a virus that allows them access to a person's desktop computer or laptop without their knowledge.
However, with standalone or IP (Internet Protocol) cameras – this is a much simpler process and more widespread. Most cameras that connect to the internet come with a default username and password which most people do not realise they can and must change.
If owners fail to do so, their live feed, which they can access from smartphones, could also be picked up by hackers who scan addresses on the internet until they find an exposed IP camera. Experts fear large numbers of such cameras are vulnerable to hacking.
To help protect your privacy:
Ensure the camera you buy allows you to change the default password.
If manual doesn't explain how to do this, call manufacturer and get clear guidance.
Take time to set up a strong password and change it regularly.
For security reasons the newspaper cannot name the hacking website and the site itself keeps the exact locations of the cameras deliberately vague, providing only names of cities and towns.
Many of the hacked cameras used by parents are made by Chinese company's, Foscam and Hikvision.
Via dpo.ie