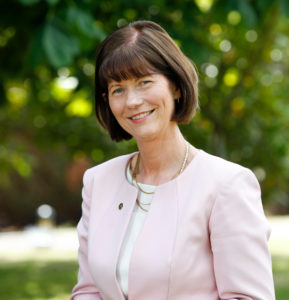 The Irish Computer Society is pleased to announce the appointment of Mary Cleary to the position of ICS Secretary General.Mary brings valued expertise and experience of representing the IT profession in Ireland, particularly at a European level. Mary is Chair of the CEN standardisation committee, Digital Competences and IT Professionalism, and Chair of the Irish National Coalition of the European Commission's Digital ...
---
On 14 October 2020, CEN, CENELEC and ETSI, the three official European Standardization Organizations, join the international standardization community in celebrating World Standards Day. By focusing on the environment, this year's edition aims to raise awareness on the potential of standards to help tackle the climate crisis.Standards play a great role in boosting the ecological transition. They can make home appliances, devices and infrastructures ...
---
ItSMF Ireland and the Irish Computer Society are deeply saddened to hear of the passing of Colm O'Shea on September 24th 2020. Our condolences are with his family.Until recently, Colm was Chair to itSMF Ireland and his contribution to the society and the IT Service Management community will be sorely missed."Colm's contribution to the itSMF and service management has been immense. He ...
Wednesday, September 30th
---
The Data Protection Commission published new guidelines on the processing of customer data for Covid-19 contact tracing purposes.As we move forward in the lifting of COVID-19 restrictions, one of the recommended measures is for certain businesses to take contact details from customers and retain them for one month in the event that someone becomes ill and contact tracing by the health authorities is ...
---